Kenso Software Announces KensoBI Version 2 Release to Production
Charlotte, NC - Kenso Software, a fast-growing startup that specializes in manufacturing intelligence software, announced today the release of KensoBI version 2 to production. With this latest release, Kenso Software has made significant improvements to its flagship product, making it easier and more intuitive for manufacturers to gain insights into their production processes.
The brand-new user interface (UI) of KensoBI version 2 offers a sleek and modern design, making it easy for users to build 3D dashboards. The new CAD editor simplifies the process of adding label visualizations and providing an intuitive interface for designing custom reports.
One of the most significant new features of KensoBI version 2 is the data source that enables the creation of statistical process control (SPC) dashboards without requiring knowledge of SQL programming language. With this feature, users can create custom dashboards that display the specific data they need, in the format they want, with just a few clicks.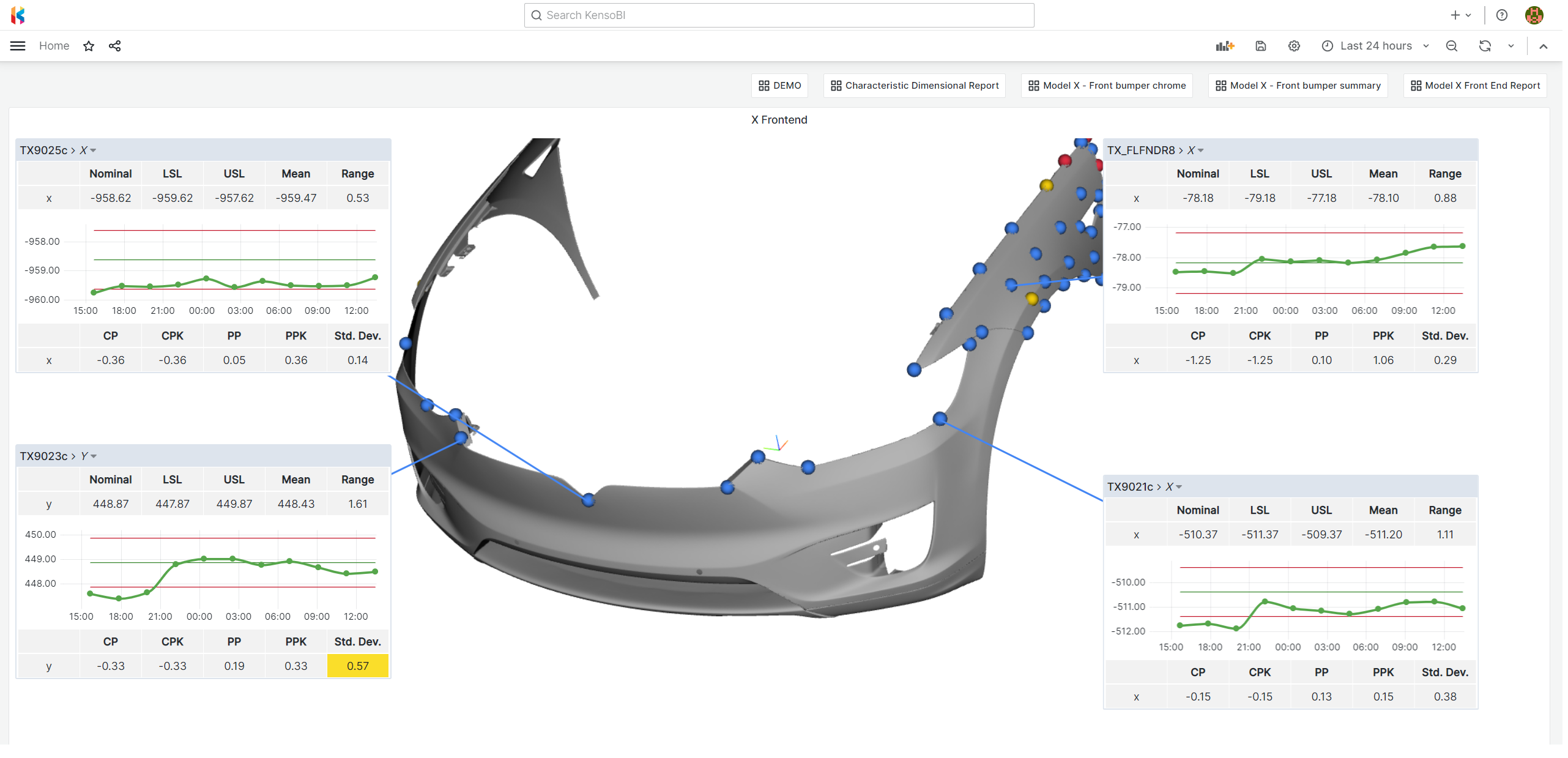 KensoBI version 2 also includes data collection with Apache Kafka microservices, which streamlines the process of data collection and makes it easier to integrate data from multiple sources. This functionality provides real-time visibility into the production process, enabling users to make better decisions and improve overall productivity.
Finally, Kenso Software has added predictive measurement analytics with machine learning (ML) algorithms. These algorithms enable users to predict future production trends, identify patterns, and make data-driven decisions that can help optimize their operations.
"With the release of KensoBI version 2, we've made significant improvements to our manufacturing intelligence software," said Tomasz Czerkas, Founder and CEO of Kenso Software. "Our team has worked hard to incorporate customer feedback and improve the user experience. The new UI, Feature Data Source, microservices for data collection, and predictive ML algorithms will provide our customers with the insights they need to improve their production processes and stay ahead of the competition."
KensoBI version 2 is available now for new and existing customers. For more information, please visit https://kensobi.com.